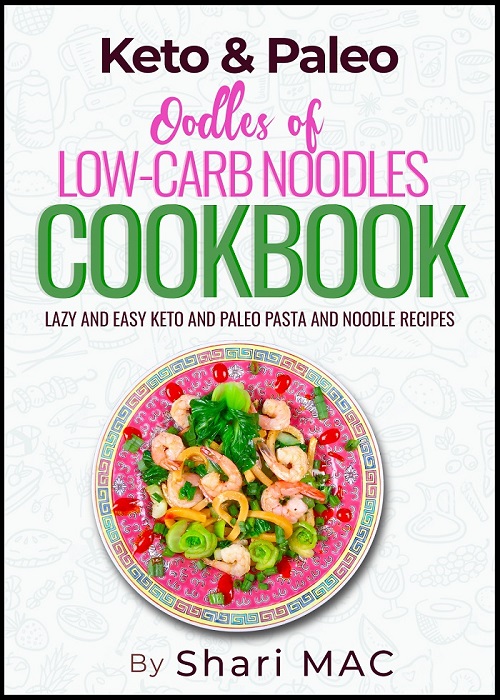 Your FREE copy of KETO & PALEO Oodles of Low-Carb Noodles Cookbook Signup Here
As an indigenous person, I used to visit our First Nation's Reserve called Curve Lake and do the sweat lodges with medicine man, Jake Pine. I always felt that a session in the lodge can heal all spiritual and emotional wounds. It's such an incredible experience.
I miss Jake and Mary Pine. Unfortunately, Jake and Mary could no longer do the sweat lodges on the reserve for governmental reason. I grieved the loss of the sweat lodges and my time with Jake and Mary.
In any case, Jake once told me that we should not only eat local at all times, but also seasonal. As a First National medicine man who listened to the forest, Jake told me that our bodies should only ingest foods from our local enviroment. In other words, as a Canadian I should not be eating mangoes, pineapples, and bananas. Jake said that our bodies are in turned with out environment and should only ingest fruits from our own climate. This is how to keep our health optimal, he said. (Of course I'm paraphrasing.)
In my province we celebrate local apples of every variety in the fall. It is such a lovely feeling to take autumn day trips to view the turning leaves of red, gold, and orange and buy freshly picked, local apples.
We enjoy apples throughout the year. Because they are a low glycemic fruit, apples are Keto, Paleo, and Whole30 compliant.
The other day while shopping I noticed the "day old" shelf and upon it were very ripe McIntosh apples on sale. I bought about 3 pounds, deciding to make apple butter. I've always enjoyed apple butter on pork ribs. Pork is a sweet meat and so is always complimented by fruit like apples.
Apple butter is really just slow cooked apples with added apple cider vinegar (to add sourness), sweetener of choice and spices of choice. You can use apple pie spice or even pumpkin pie spice. The slow cooking process allows the apples to caramelize and turns deep brown. The sugar adds sweetness, of course, but also acts as a preserve giving your butter some shelf life.
You can use any apples of choice. I've read that the best apples to use are Golden Delicious, Fuji, Gala and McIntosh. Soft varieties add texture an firmer varieties add tanginess. Personally I choose the least expensive apples available or ones on sale.
RECIPE NUTRITIONAL VALUE: 
The old adage claims that an apple a day will keep the doctor away. I'm not sure that this is true. However, apples are super healthy. They contain antioxidants the ward off free radicals. They are rich in fiber, vitamins, and minerals. Apples. help with weight loss, are good for your heart and your gut. Apples have a prebiotic effect and promote good gut bacteria.
RECIPE TASTE PROFILE:
The predominant taste and flavour sensations are sweetness (from the caramelized apple sugars and your sweetener), and spiciness.
RECIPES:
Choose your apples, wash, core (and peel if preferred).
.
Core and quarter apples.
.
Place quartered apples in the crock pot. Add other ingredients. Cover and simmer for 8 hours on low or 4 hours on high. Turn off the heat. Let cool to room temperature
.
Pour apple butter into sterilized jars and refrigerate for 2 weeks.
Print
KETO, PALEO, WHOLE30 APPLE BUTTER
Author:
Prep Time:

10

Cook Time:

8

Total Time:

8 hours, 10 to 15 minutes

Yield:

4 cups

Category:

PALEO, WHOLE30, KETO

Method:

SIMMERING

Cuisine:

BREAKFAST, LUNCH, BRUNCH, DINNER

Diet:

Gluten Free
10 to 12 small apples – peeled, cored, and quartered (about 3 pounds)
1 cup date paste (Paleo Whole30) or powdered xylitol (keto)*
1/2 tablespoon ground cinnamon
1/2 teaspoon freshly grated nutmeg
1/4 teaspoon ground cloves
1/4 teaspoon salt
1/2 tablespoon pure vanilla extract
To make date paste click the link below:
Instructions
Place the apples in a slow cooker. In a medium bowl, combine sweetener, cinnamon, nutmeg cloves, and salt. Pour the mixture over the apples and mix well.
Cook in the slow cooker on low for about 10 hours (or high for 4 hours), stirring occasionally until the mixture is thickened and dark brown.  Uncover, stir in the vanilla.  Replace the cover and continue to cook for the allotted time.  Once done, use a hand mixer or immersion blender to puree the butter into a smooth, thick sauce.  (I prefer to keep the skins on so the apple butter is chunky.). Spoon the mixture into sterile containers, cover, and refrigerate for up to two weeks.
Serve on Keto, Paleo, or Whole30 breads, muffins, pork chops, ribs.   
Keywords: keto, keto recipes, paleo, paleo recipes, paleo dinner, Whole30,#Whole30r recipes, whole30dinner, gluten free, gluten free recipes, gluten free dinner, gluten free recipes for dinner, anti-inflammatory diet, anti-inflammatory recipes, grain free, grain free diet, grain free recipes, grain free dinner, paleo and wine, gluten free and wine, dairy free diet, dairy free recipes, dairy free dinner,
FREE e-cookbook called OODLES OF LOW CARB NOODLES
Join our family to get your FREE e-cookbook OODKES OF LOW CARB NOODLES + new recipes in your inbox.