Several Keto Medical Studies, Trials, and Reviews have been conducted with positive results. . This page is dedicated to showcasing just a fraction of the medical studies, clinical trials, review articles and reports supporting a Keto diet and/or low-carb lifestyle.
Be sure to consult your health care professional or doctor before undertaking a Keto diet or Low-Carb lifestyle.
KETO MEDICAL STUDIES, TRIALS, AND REVIEWS
INTRAMURAL RESEARCH PROGRAM
Article:
Ketogenic Diet May Soothe Alcohol Withdrawal
Statement:
Overall, the IRP study provides promising evidence that supplying the brain with an alternative energy source via a ketogenic diet can ease alcohol withdrawal. Unfortunately, a ketogenic diet can be difficult to stick with, so the study's other lead author, Corinde Wiers, Ph.D.(external link), a former postdoctoral fellow in Dr. Volkow's lab, is testing a 'ketone ester' that boosts the liver's production of ketone bodies without the need for a ketogenic diet. Now an Assistant Professor of Psychiatry(external link) at the University of Pennsylvania's Perelman School of Medicine, Dr. Wiers hopes this alternative method of supplying the brain with ketone bodies will be similarly effective at curtailing alcohol withdrawal symptoms but easier to implement as a treatment. It also may be possible to design a modified ketogenic diet that eases symptoms without restricting carbohydrate consumption as much as a typical ketogenic diet.
"We used a very rigorous ketogenic diet that is of course difficult to adhere to," Dr. Volkow says. "This is the first clinical study ever to test this hypothesis, so perhaps there are ways to tailor the diet to not only get the benefit but also make it easier to follow."
https://irp.nih.gov/blog/post/2021/06/ketogenic-diet-may-soothe-alcohol-withdrawal
SCIENCEDIRECT
SCIENCEDIRECT
A Literature Review:
Effects of Ketogenic Diet on Oxidative Stress and Cancer: A Literature Review
Statement:
Several diseases, including cancer, are triggered by oxidative stress, which has been labeled a pathogenic state. Furthermore, several studies have revealed that the antioxidant defense system's potential is diminished when body cells become malignant. On the other hand, the ketogenic diet has been proven in the current review to boost mitochondrial activity and antioxidant defense systems. Additionally, the ketogenic diet's ketone bodies -hydroxybutyrate and acetoacetate have been demonstrated to reduce the generation of reactive oxygen species (ROS). Studies have also shown that the ketogenic diet reduces the growth of cancer in humans and animals by lowering blood glucose and raising blood ketones. Further, the ketogenic diet's mode of action improves antioxidant capacity, with enhanced antioxidant glutathione (GSH) biosynthesis.  As a result of the current analysis, the ketogenic diet has been proven to be promising, might serve as a possible preventative and treatment method for some conditions, including cancer, and is worthy of future study. However, due to a lack of controlled trials on the effects of the ketogenic diet on oxidative stress and cancer, further investigations are required to provide strong evidence for the anti-cancer effects of the ketogenic diet.
https://www.sciencedirect.com/science/article/pii/S2667394023000072
SCIENCEDIRECT
Literature Review:
Low-Carbohydrate Diets: Effects on Metabolism and Exercise – A comprehensive Literature Review
Conclusion:
LCD may decrease body mass, waist circumference, and improve fat and carbohydrate metabolism. When combined with exercise, LCD seems to be an effective strategy in regulating metabolic factors of cardiovascular diseases. Conversely, LCD may be associated with higher mortality and metabolic dysregulations if it contains large amounts of animal-based foods, particularly saturated fat.
https://www.sciencedirect.com/science/article/abs/pii/S2405457720301698
SCIENCEDIRECT
Article:
Ketogenic Diet As a Potential Intervention For Lipedema
Highlights:
Lipedema adiposity is resistant to weight loss diets, but may respond to ketosis.
Ketogenic diets modulate pain in lipedema independent of weight loss.
Ketogenesis positively impacts lymph vessel integrity and lymph transport.
The release of BHB reduces inflammation by interrupting exogenous stressors.
https://www.sciencedirect.com/topics/medicine-and-dentistry/lipedema
SCIENCEDIRECT
Article:
Effects of a Low Carbohydrate Diet On Heart Failure and Quality of Life in Patients with Diabetic Cardiomyopathy: A randomized Controlled Trial Pilot Study
Highlights:
Low carbohydrate diets lead to significant weight loss in patients with diabetic cardiomyopathy.
Improvements in quality-of-life scores on the low carbohydrate diet may be clinically significant.
Low carbohydrate diets present a safe dietary pattern for patients with diabetic cardiomyopathy.
https://www.sciencedirect.com/science/article/pii/S0939475323003381
SCIENCEDIRECT
Study:
Overall, Plant-Based, or Animal-Based Low Carbohydrate Diets and All – Cause and Cause-Specific Mortality: A Systematic Review and Dose – Response Meta-Analysis of Prospective Cohort Studies
Conclusion:
In conclusion, diets with a moderate carbohydrate content were associated with the lowest risk of all-cause and CVD mortality. If the sources of macronutrients that replaced carbohydrates were plant-based, the risk of all-cause mortality was reduced linearly with lower carbohydrate content. The risk of cancer mortality increased linearly with the increase in carbohydrate content. Considering the low certainty of evidence, more robust prospective cohort studies are suggested.
https://www.sciencedirect.com/science/article/abs/pii/S1568163723001563
SCIENCEDIRECT
Study:
The Association Between Low Carbohydrate Diet and Odds of Metabolic Syndrome in Adults: A Cross-Sectional Study
Conclusion:
We observed a protective effect of low-carbohydrate diet against metabolic syndrome and its components, including abdominal obesity and abnormal glucose homeostasis. However, these initial findings need to be confirmed, especially in the format of clinical trials to ensure causality.
https://www.sciencedirect.com/science/article/abs/pii/S2405457723000876
SCIENCEDIRECT
Randomized Controlled Trial:
Effect of a Low-Calorie Ketogenic vs Low-Carbohydrate Diets on Body Composition and Other BioMarkers of Overweight/Obese Women: An 8 Weeks Randomized Controlled Trial
Conclusions:
Under the conditions of this study, we concluded that 8 weeks of LCKD and LCD is a viable option for significantly improving BMI, body composition, and cardiovascular risk factors with both diets. Reducing energy and carbohydrate intake in general is a useful option for controlling overweight and obesity. In addition, improving your lipid profile and FBS. LCKD and LCD are considered safe in the short term in which they were studied in this trail (8 weeks). LCDs have less harmful effect on the…
https://www.sciencedirect.com/science/article/abs/pii/S2451847623000209
SCIENCEDIRECT
Randomized Controlled Trial:
The Effect of a Moderately Restricted Carbohydrate Diet on Cardiometabolic Risk Factors in Overweight and Obese Women With Metabolic Syndrome: A Randomized Controlled Trial
Conclusions:
The results of this study indicate that moderate carbohydrate substitution with dietary fat was associated with an effective strategy for managing weight, BMI, waist circumference, hip circumference, serum triglycerides, and HDL-C. These findings imply that the MRCD may be a more effective MetS treatment option than traditional weight loss diets. In light of the acknowledged limitations of ketogenic diets, MRCD represents a potential alternative that offers greater benefits in much less time…
https://www.sciencedirect.com/science/article/abs/pii/S0149291823000632
SCIENCEDIRECT
Overview:
Cognitive Benefits of Ketogenic Diet in Patients with Epilepsy: A Systematic Overview
Highlights:
Patients on diet report improvements in alertness, attention, and global cognition.
Cognitive tests confirm diet benefits on alertness, but not global cognition.
Improvements are unrelated to medication use, type of diet, or age of a patient.
Cognitive improvements with ketogenic diet are seen across epilepsy subtypes.
https://www.sciencedirect.com/science/article/pii/S152550501830338X
NATIONAL LIBRARY OF MEDICINE
NATIONAL LIBRARY OF MEDICINE
Review:
Effects of Low-Carbohydrate vs Low-Fat Diets on Weight Loss and Cardiovascular Risk Factors: A Meta-Analysis of Randomized Controlled Trials
Conclusions:
Low-carbohydrate, non-energy-restricted diets appear to be at least as effective as low-fat, energy-restricted diets in inducing weight loss for up to 1 year. However, potential favorable changes in triglyceride and high-density lipoprotein cholesterol values should be weighed against potential unfavorable changes in low-density lipoprotein cholesterol values when low-carbohydrate diets to induce weight loss are considered.
https://pubmed.ncbi.nlm.nih.gov/16476868/
NATIONAL LIBRARY OF MEDICINE
Randomized Controlled Trial:
Effects of a Low-Intensity Intervention That Prescribed a Low-Carbohydrate VS A Low-Fat Diet In Obese, Diabetic Participants
Statement: The low-intensity intervention resulted in modest weight loss in both groups at month 24. At this time, participants in the low-carbohydrate group lost 1.5 kg, compared to 0.2 kg in the low-fat group (P = 0.147). Lipids, glycemic indexes, and dietary intake did not differ between groups at month 24 (or at months 6 or 12) (ClinicalTrials.gov number, NCT00108459).
https://pubmed.ncbi.nlm.nih.gov/20019677/
NATIONAL LIBRARY OF MEDICINE
Review:
Ketogenic Diet Benefits to Weight Loss, Glycemic Control, and Lipid Profiles in Overweight Patients with Type 2 Diabetes Mellitus: A Meta-Analysis of Randomized Controlled Trials
Statement:
"…Hence, a ketogenic diet can be recommended for the therapeutic intervention of overweight patients with T2DM."
https://pubmed.ncbi.nlm.nih.gov/36012064/
NATIONAL LIBRARY OF MEDICINE
Randomized Controlled Trial:
Carbohydrate Restriction Has a More Favorable Impact on the Metabolic Syndrome Than a Low Fat Diet
Results:
"The results support the use of dietary carbohydrate restriction as an effective approach to improve features of MetS and cardiovascular risk."
https://pubmed.ncbi.nlm.nih.gov/19082851/
NATIONAL LIBRARY OF MEDICINE
Clinical Trial:
Comparison Of a Very Low-Carbohydrate and Low-Fat Diet on Fasting Lipids, LDL Subclasses, Insulin Resistance, and Postprandial Lipemic Responses in Overweight Women
Conclusions:
"Compared to a low-fat weight loss diet, a short-term very low-carbohydrate diet did not lower LDL-C but did prevent the decline in HDL-C and resulted in improved insulin sensitivity in overweight and obese, but otherwise healthy women. Small decreases in body mass improved postprandial lipemia, and therefore cardiovascular risk, independent of diet composition."
https://pubmed.ncbi.nlm.nih.gov/15047685/
NATIONAL LIBRARY OF MEDICINE
Review:
Effects of Different Dietary Approaches On Inflammatory Markers in Patients with Metabolic Syndrome: A Systematic Review and Meta-Analysis
Statement:
"…C-reactive protein; however, this effect is also dependent on weight loss. Furthermore, low-carbohydrate diets have beneficial effects on insulin and body weight. Dietary approaches should mainly be tried to reduce macronutrients and enrich functional food components such as vitamins, flavonoids, and unsaturated fatty acids. People with MetS will benefit most by combining weight loss and anti-inflammatory nutrients."
https://pubmed.ncbi.nlm.nih.gov/26706026/
NATIONAL LIBRARY OF MEDICINE
Randomized Controlled Trial:
Effects of Dietary Carbohydrate Restriction Versus Low-Fat Diet on Flow-Mediated Dilation
Findings:
"These findings show that a 12-week low-carbohydrate diet improves postprandial vascular function more than a LFD in individuals with atherogenic dyslipidemia."
https://pubmed.ncbi.nlm.nih.gov/19632695/
NATIONAL LIBRARY OF MEDICINE
Review:
Dietary Carbohydrate Restriction Induces a Unique Metabolic State Positively Affecting Atherogenic Dyslipidemia, Fatty Acid Partitionig, and Metabolic Syndrome
Statement:
"…From the current state of the literature, however, low-carbohydrate diets are grounded in basic metabolic principles and the data suggest that some form of carbohydrate restriction is a candidate to be the preferred dietary strategy for cardiovascular health beyond weight regulation."
https://pubmed.ncbi.nlm.nih.gov/18396172/
NATIONAL LIBRARY OF MEDICINE
Clinical Trial:
The Effect of a Short-Term Ketogenic Diet on Exercise Efficiency During Graded Exercise in Healthy Adults
Conclusion:
"Our data suggest that short-term KD is favorable to fat metabolism leading increased circulating FFA and BOHB during LIE to MIE. However, it is notable that KD may cause 1) exercise inefficiency manifested by increased energy expenditure and 2) elevated exercise stress during HIE and recovery. Trial registration: KCT0005172, International Clinical Trials Registry Platform."
https://pubmed.ncbi.nlm.nih.gov/37791478/
NATIONAL LIBRARY OF MEDICINE
Article:
Two Diets with Different Haemoglobin A1C andf Antigycaemic Medication Effects Despite Similar Weight Loss in Type 2 Diabetes
Statement:
"…Lowering dietary carbohydrate intake demonstrated benefits on glycemic control beyond its weight loss effects, while at the same time lowering antiglycaemic medication requirements."
https://pubmed.ncbi.nlm.nih.gov/23911112/
NATIONAL LIBRARY OF MEDICINE
Randomized Clinical Trial:
Long-Term Effects of a Novel Continuous Remote Care Intervention Including Nutritional Ketosis For the Management of Type 2 Diabetes: A 2-Year Non-Randomized Clinical Trial
Conclusion:
The CCI group sustained long-term beneficial effects on multiple clinical markers of diabetes and cardio metabolic health at 2 years while utilizing less medication. The intervention was also effective in the resolution of diabetes and visceral obesity with no adverse effect on bone health. Clinical Trial Registration: Clinicaltrials.gov NCT02519309.  
https://pubmed.ncbi.nlm.nih.gov/31231311/
NATIONAL LIBRARY OF MEDICINE
Randomized Controlled Trial:
Renal Function Following Three Distinct Weight Loss Dietary Strategies During 2 Years of a Randomized Controlled Trial
Conclusions:
A low-carbohydrate diet is as safe as Mediterranean or low-fat diets in preserving/improving renal function among moderately obese participants with or without type 2 diabetes, with baseline serum creatinine <176 μmol/L. Potential improvement is likely to be mediated by weight loss-induced improvements in insulin sensitivity and blood pressure.
https://pubmed.ncbi.nlm.nih.gov/23690533/
NATIONAL LIBRARY OF MEDICINE
Clinical Trial:
Effects of a Ketogenic Diet in Overweight Women with Polycystic Ovary Syndrome
Conclusions:
Our results suggest that a KD may be considered as a valuable non pharmacological treatment for PCOS. Longer treatment periods should be tested to verify the effect of a KD on the dermatological aspects of PCOS. Trial registration Clinicaltrial.gov, NCT04163120, registered 10 November 2019, retrospectively registered, https://clinicaltrials.gov
https://pubmed.ncbi.nlm.nih.gov/32103756/
NATIONAL LIBRARY OF MEDICINE
Review:
The Carbohydrate-Insulin Model of Obesity: Beyond "Calories In, Calories Out"
Statement:
"…Pending definitive studies, the principles of a low-glycemic load diet offer a practical alternative to the conventional focus on dietary fat and calorie restriction."
https://pubmed.ncbi.nlm.nih.gov/29971406/
NATIONAL LIBRARY OF MEDICINE
Randomized Controlled Trial:
Effects of a Low Carbohydrate Diet On Energy Expenditure During Weight Loss Maintenance: Randomized Trial
Conclusions:
Consistent with the carbohydrate-insulin model, lowering dietary carbohydrate increased energy expenditure during weight loss maintenance. This metabolic effect may improve the success of obesity treatment, especially among those with high insulin secretion.
https://pubmed.ncbi.nlm.nih.gov/30429127/
NATIONAL LIBRARY OF MEDICINE
Randomized Controlled Trial:
Weight and Metabolic Outcomes After 2 Years On a Low-Carbohydrate Versus Low-Fat Diet: A Randomized Trial
Conclusion:
Successful weight loss can be achieved with either a low-fat or low-carbohydrate diet when coupled with behavioral treatment. A low-carbohydrate diet is associated with favorable changes in cardiovascular disease risk factors at 2 years.
https://pubmed.ncbi.nlm.nih.gov/20679559/
NATIONAL LIBRARY OF MEDICINE
Review:
Dietary Carbohydrate Restriction As the First Approach in Diabetes Management: Critical Review and Evidence Base
Statement:
"…The benefits of carbohydrate restriction in diabetes are immediate and well documented. Concerns about the efficacy and safety are long term and conjectural rather than data driven. Dietary carbohydrate restriction reliably reduces high blood glucose, does not require weight loss (although is still best for weight loss), and leads to the reduction or elimination of medication. It has never shown side effects comparable with those seen in many drugs. Here we present 12 points of evidence supporting the use of low-carbohydrate diets as the first approach to treating type 2 diabetes and as the most effective adjunct to pharmacology in type 1. They represent the best-documented, least controversial results. The insistence on long-term randomized controlled trials as the only kind of data that will be accepted is without precedent in science. The seriousness of diabetes requires that we evaluate all of the evidence that is available. The 12 points are sufficiently compelling that we feel that the burden of proof rests with those who are opposed."
https://pubmed.ncbi.nlm.nih.gov/25287761/
NATIONAL LIBRARY OF MEDICINE
Article:
The Potential Health Benefits of the Ketogenic Diet: A Narrative Review
Statement:
Ketogenic diets have started to increase in popularity as doctors and researchers investigate the potential benefits. Nutritional ketosis, the aspirational endpoint of ketogenic diets, is achieved by restricting carbohydrate intake, moderating protein consumption, and increasing the number of calories obtained from fat [1]. Theoretically, this restriction of carbohydrates causes the body to switch from glucose metabolism as a primary means of energy production. This results in the use of ketone bodies from fat metabolism, a metabolic state where the body prefers to utilize fat as its primary fuel source. Recent studies utilizing Low-carbohydrate, High-fat (LCHF) diets, such as the ketogenic diet, show promise in helping patients lose weight, reverse the signs of metabolic syndrome, reduce, or eliminate insulin requirements for type II diabetics [2], reduce inflammation, improve epigenetic profiles, alter the microbiome, improve lipid profiles, supplement cancer treatments, and potentially increase longevity [3] and brain function.
https://www.ncbi.nlm.nih.gov/pmc/articles/PMC8153354/
NATIONAL LIBRARY OF MEDICINE
Review:
Do Ketogenic Diets Really Suppress Appetite? A Systematic Review and Meta-Analysis
Statement:
"…Ketosis appears to provide a plausible explanation for this suppression of appetite. Future studies should investigate the minimum level of ketosis required to achieve appetite suppression during ketogenic weight loss diets, as this could enable inclusion of a greater variety of healthy carbohydrate-containing foods into the diet."
https://pubmed.ncbi.nlm.nih.gov/25402637/
NATIONAL LIBRARY OF MEDICINE
Randomized Controlled Trial:
In Type 2 Diabetes, Randomisation to Advice to Follow a Low-Carbohydrate Diet Transiently Improve Glycaemic Control Compared with Advice to Follow A Low-Fat Diet Producing a Similar Weight Loss
Conclusions/Interpretation:
Weight changes did not differ between the diet groups, while insulin doses were reduced significantly more with the LCD at 6 months, when compliance was good. Thus, aiming for 20% of energy intake from carbohydrates is safe with respect to cardiovascular risk compared with the traditional LFD and this approach could constitute a treatment alternative.
DIABETES CANADA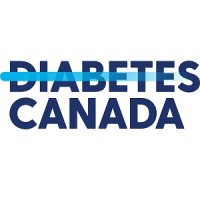 Nutrition Therapy
https://guidelines.diabetes.ca/cpg/chapter11
HARVARD SCHOOL OF MEDICINE
HARVARD SCHOOL OF PUBLIC HEALTH
Review:
Ketogenic Diet for Weight Loss
Statement:
A ketogenic diet may be an option for some people who have had difficulty losing weight with other methods. The exact ratio of fat, carbohydrate, and protein that is needed to achieve health benefits will vary among individuals due to their genetic makeup and body composition. Therefore, if one chooses to start a ketogenic diet, it is recommended to consult with one's physician and a dietitian to closely monitor any biochemical changes after starting the regimen, and to create a meal plan that is tailored to one's existing health conditions and to prevent nutritional deficiencies or other health complications. A dietitian may also provide guidance on reintroducing carbohydrates once weight loss is achieved.
A modified carbohydrate diet following the Healthy Eating Plate model may produce adequate health benefits and weight reduction in the general population.
HARVARD SCHOOL OF PUBLIC HEALTH
Article:
Low-Carbohydrate Diets
Statement:
Research shows that a moderately low-carbohydrate diet can help the heart, as long as protein and fat selections come from healthy sources.
A 20-year prospective study of 82,802 women looked at the relationship between lower carbohydrate diets and heart disease; a subsequent study looked at lower carbohydrate diets and risk of diabetes. Women who ate low-carbohydrate diets that were high in vegetable sources of fat or protein had a 30 percent lower risk of heart disease (4) and about a 20 percent lower risk of type 2 diabetes, (34) compared to women who ate high-carbohydrate, low-fat diets. But women who ate low-carbohydrate diets that were high in animal fats or proteins did not see any such benefits. (4,34)
More evidence of the heart benefits from a lower-carbohydrate approach comes from a randomized trial known as the Optimal Macronutrient Intake Trial for Heart Health (OmniHeart). (35) A healthy diet that replaced some carbohydrate with protein or fat did a better job of lowering blood pressure and "bad" LDL cholesterol than a healthy, higher-carbohydrate diet.
Similarly, the small "EcoAtkins" weight loss trial compared a low-fat, high-carbohydrate vegetarian diet to a low-carbohydrate vegan diet that was high in vegetable protein and fat. While weight loss was similar on the two diets, study subjects who followed the low-carbohydrate "EcoAtkins" diet saw improvements in blood lipids and blood pressure. (36)
HARVARD SCHOOL OF PUBLIC HEALTH
Review:
Dr. David Ludwig clears up carbohydrate confusion
Statement:
For people with type 2 diabetes or related metabolic problems, very low carbohydrate diets including the ketogenic diet may offer an excellent long-term option. In some cases, a very low carbohydrate diet can reverse diabetes rapidly, without severe calorie deprivation. Much more research is needed in this area. But despite their potentially dramatic effects, very low carbohydrate diets can be difficult to maintain over the long-term. Replacing added sugars and refined starchy foods with unprocessed carbohydrate, healthful fats and proteins may provide many of the benefits of a very low carbohydrate diet, without having to eliminate an entire class of nutritious (and delicious) foods.
Dr. Ludwig addresses these ideas further in his forthcoming book Always Hungry? Conquer Cravings, Retrain Your Fat Cells, and Lose Weight Permanently.
HARVARD SCHOOL OF PUBLIC HEALTH
Study:
High-quality carbohydrates may help control weight in middle age
Statement:
People who eat a diet rich in high quality carbohydrates such as whole grains, fruit, and non-starchy vegetables may gain less weight in middle age than those whose diets contain more sugar and starchy vegetables such as potatoes, according to a recent study led by researchers from Harvard T.H. Chan School of Public Health.
The study, published September 23, 2023, in the BMJ, looked at weight change in 136,432 men and women aged 65 years or younger over a period of up to 24 years.
HARVARD SCHOOL OF PUBLIC HEALTH
Study:
Plant-based low-carbohydrate diet linked with lower risk of premature death for people with type 2 diabetes
Statement:
The findings showed a 24% reduction in all-cause mortality among those adhering to a low-carbohydrate dietary pattern. The health benefits were stronger for low-carbohydrate diets that emphasized plant-based foods and high-quality carbohydrates, such as fruits, vegetables, and whole grains. Those diets were also associated with a lower cardiovascular disease and cancer mortality. Low-carbohydrate diets that emphasized animal products and low-quality carbohydrates, such as potatoes, added sugars, and refined grains, were not significantly associated with lower mortality.
BUSINESS INSIDER
BUSINESS INSIDER
Article:
Navy SEALs are looking into the keto diet to be even more effective on missions
Statement:
The US military has been looking at changing the diets of elite operators like Navy SEALs as new evidence emerges that their diet could enhance their abilities on the battlefield, especially underwater, but officials are concerned about what it could mean legally and in terms of their health.
The ketogenic, or keto, diet, is high in protein and fat and very low in carbohydrates. The diet forces the body to go into ketosis, in which the body burns stored fat, or ketone bodies, as energy instead of blood sugar, which comes from carbohydrates.
Research shows the ketogenic diet can help human bodies stay underwater for longer periods of time, according to The Washington Times.
That would allow elite operators like Navy SEALs to be more effective on a combat dive or a raid that starts from an underwater SEAL Delivery Vehicle.
https://www.businessinsider.com/navy-seals-keto-diet-to-be-even-more-effective-2019-6
UC DAVIS HEALTH
UCDAVIS HEALTH
Study:
Study shows that keto diet boosts size and strength of aging muscles, improves brain health
Statement:
A keto diet has also shown positive results as far as how the brain works. It has been used for many years to treat epilepsy and other neurocognitive diseases. Now, we are looking to see if a keto diet can help treat age-related neurological decline, and potentially Alzheimer's disease.
One way we think the keto diet works is, the enzymes that the muscle produces break down neurotoxins and prevent them from getting into the brain. These enzymes protect the brain from cell loss and improve brain function.
We also know that neurocognitive decline is different between men and women. It tends to have a stronger and earlier impact on women. In our studies, we had seen that a keto diet in older male mouse models was beneficial for the brains, but for those at midlife, there was a minimal effect. When we did the same study in females, it was interesting to find that middle aged females had learning and memory benefits. In humans, that would be closer to age 50. So, there's the potential for a keto intervention to provide a greater benefit for females at a younger age.
https://health.ucdavis.edu/news/headlines/study-shows-that-keto-diet-boosts-size-and-strength-of-aging-muscles-improves-brain-health-/2023/02
THE UNIVERSITY OF ALABAMA AT BIRMINGHAM
THE UNIVERSITY OF ALABAMA AT BIRMINGHAM
Article:
The keto diet and its health benefits
Statement:
Ketones are among the most underappreciated byproducts of human metabolism — they play a vital role in extending the survival of humans in the absence of food. Additionally, ketones have emerged as a practical and effective dietary approach to weight loss and maintenance. The University of Alabama at Birmingham's Eric Plaisance, Ph.D., chair of the Department of Human Studies in the School of Education, explains how the ketogenic diet produces health benefits.
https://www.uab.edu/news/youcanuse/item/12605-the-keto-diet-and-its-health-benefits
SPRINGER NATURE
SPRINGER NATURE
Article:
Ketogenic diet for human diseases: the underlying mechanisms and potential for clinical implementations
Statement:
The KD comprises a high-fat component, very low carbohydrates, and adequate proteins (Fig. 1),5,6,7 and has been clinically used since the early 1920s to control seizures in patients with epilepsy, especially those who do not respond adequately to antiepileptic medication.7,8,9 The history of dietary interventions used as "cures" for epilepsy possibly dates back to 500 before Christ, whereas fasting has been recognized as an effective therapy against epilepsy and has even been recorded in the Hippocratic collection.8 Modern implementation of fasting as an antiepileptic treatment began in 1911,8 when it was noted that a diet containing few carbohydrates but a high proportion of fat could produce acetone and beta-hydroxybutyric acid (β-HB), similar to what is seen with starvation,10 and that alternative ketonemia-producing approaches might achieve effects similar to that of fasting.
In 1921, Russel Wilder first proposed that a ketone-producing diet could be as effective as fasting for the treatment of epilepsy, and coined the term "ketogenic diet".8 In particular, the KD can mimic the metabolic effects of fasting without significant calorie deprivation. The KD enjoyed wide popularity as a medical approach for treating epilepsy for nearly a decade before the introduction of antiepileptic agents, such as diphenylhydantoin.8 The KD re-emerged in the 1990s and became well established as an option for drug-resistant epilepsy.8,9,11,12 In the past few decades (Fig. 1), the KD has received extensive interest because of its beneficial effects in a number of diseases, such as neurological disorders, obesity, type 2 diabetes mellitus (T2DM), cancer, intestinal disorders, and respiratory compromise.13,14,15,16,17,18,19,20,21,22,23 Here, we provide a comprehensive review of the KD, covering the therapeutic effects, relevant mechanisms, and clinical evidence underlying the implementation of the KD in various diseases.
https://www.nature.com/articles/s41392-021-00831-w
RESEARCH GATE
Article:
The Positive Effects of the Keto Diet on Muscle Building: A Comprehensive Overview
Statement:
The ketogenic (keto) diet, characterized by high fat, moderate protein, and low carbohydrate intake, has gained popularity for its potential health benefits and weight loss effects. Its impact on muscle building, however, remains a subject of interest and debate. This review aims to examine the current literature on the keto diet's role in muscle growth, recovery, and performance. We discuss how ketosis-induced changes in fat oxidation, inflammation, and hormonal balance may contribute to muscle building. The evidence suggests that, under certain conditions, the keto diet can support muscle growth and improve recovery in athletes and fitness enthusiasts.
https://www.researchgate.net/publication/369879846_The_Positive_Effects_of_the_Keto_Diet_on_Muscle_Building_A_Comprehensive_Overview
THE CHARLIE FOUNDATION
THE CHARLIE FOUNDATION
Article:
Studies Show Efficacy of Keto for Brain Health
Statement:
The Ketogenic Diet, also referred to as the ketosis diet, or Keto for short, is a way of eating that mimics the effects of fasting. By consuming a diet rich in quality fats, adequate in protein, and low in net carbohydrates (total carbs minus fiber), the body's metabolism begins to utilize fat as its main source of fuel, rather than carbs. This shift has profound effects on metabolism for both the sick and healthy alike. The diet shows promise for improving or reversing many neurological conditions and metabolic disorders. For the healthy, the diet represents a tool for preventing chronic disease, as well as optimizing cognition and body composition (i.e. fat loss).