KETO LOW-CARB CHICKEN MARSALA (HEART HEALTHY)
As an Amazon Associate I earn from qualifying purchases.
You are going to love this Keto Low-Carb Chicken Marsala. A slant on a classic recipe. As a former food and wine pairing newspaper columnist, author and teacher, I love that the Keto, Low-Carb lifestyle, more so 'dirty' versions, allows for wine.  You can cook with wine and sip wine at the table.  I love to cook with wine.  The wine leaves the dish with a lasting flavor, while the alcohol dissipates. 
HOW DO YOU COOK WITH WINE?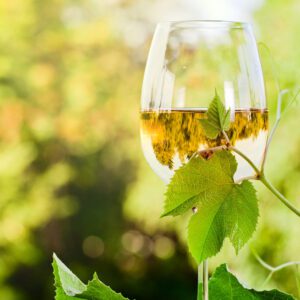 Keto Low-Carb Chicken Marsala is a rendition of the classic.  Chicken Marsala is a classic Italian dish made with Marsala wine, hence the recipe's name.  When cooking with wine there are a few things to keep in mind:  Wine has a valuable place in the cook's repertoire. Marinating, basting, glazing, de-glazing, and flaming are but some of its many functions.   When using wine in your culinary preparations, remember that a wine's quality or lack of it will be revealed in the dish, so stay away from cooking wines, thin wines, and wines past their prime, which will give your dish a bitter taste. Use only young wines with body and flavour to ensure excellent results. If featuring wine with dinner, it makes sense to use a little of it in the food preparation. But if you intend to serve an expensive vintage with dinner, save every drop for your wine glasses and buy something less expensive to cook with, such as a blended wine or house wine. To store leftover wine, simply pour a thin film of olive oil on top; this will keep the wine from oxidizing too quickly.   Red and white wines are basically interchangeable in cooking.  Reds do offer more depth of flavor and color than whites, making them a better choice for heavier dishes containing meat and game. Seafood and fish are delicate foods, thus deserving of a delicate white. White sauces need a white wine in order to retain their color. Sweet wines work well in pastries and desserts, while those with just a touch of sweetness enhance sweetmeats like pork. Champagne loses its bubbles in cooking and basically functions as a white. If the dish takes several hours to cook, add the wine halfway through, so its qualities will not be lost.
Wine does not enhance all dishes. Vinegar-based dishes or those with heavy citrus character overshadow any flavor imparted by a wine. Asparagus, artichokes, and spinach are enemies of the fermented grape both in the pan and on the table. As for chocolate -brandy, rum, and liqueurs are a better choice.  Add wine to the recipe according to its use. If it's acting as a tenderizer or marinade, use it at the beginning of meal preparation. If its aroma and flavor are to predominate, add it at the end. Just be sure to add a little at a time. Above all, add wine only to one element of the meal, otherwise, its wonderful effect will be lost.
WHAT IS THE NUTRITIONAL VALUE OF KETO LOW-CARB CHICKEN MARSALA?
While you can prepare Keto Low-Carb Chicken Marsala with chicken thighs of your choice, I suggest pasture-raised ones for heart health. Researchers have found that pasture-raised chicken is more nutritious than conventionally raised chicken. It contains higher levels of vitamins and minerals such as vitamins A, E, and K, as well as higher levels of omega-3 fatty acids. One study found that pasture-raised chicken had 21% less fat, 30% less saturated fat, and 50% more vitamin A than conventionally raised chicken. Grass and insects in the diet of chickens make their meat healthier than conventionally raised chicken that is fed with corn and soy-based diet.. Pasture-raised chicken is free from antibiotics and hormones used in conventional farming.. For those concerned about health risks, this is a healthier choice. Consequently, pasture-raised chicken is a more sustainable and healthy option for those looking to incorporate poultry into their diet.  
WHAT IS KETO LOW-CARB CHICKEN MARSALA?
As mentioned, Keto Low-Carb Chicken Marsala is named after the Sicilian wine called Marsala.  This wine is fortified with brandy at 17% alcohol, mostly served as an aperitif before dinner.  It can be dry or sweet.  The dryer version is usually used in cooking. In this dish, the fortified wine adds a lovely complex and nutty flavor to the resulting dish. Classically, this is a dish made from flour-coated pounded chicken breast halves braised in a sauce of Marsala wine, butter, olive oil, garlic, mushrooms, and spices.  The dish is prepared in countless ways according to family tradition.  My version uses chicken thighs instead of breasts.  My husband and I prefer dark meat.  I also bake the thighs in the oven rather than braising them on the stovetop.
WHAT IS THE TASTE PROFILE OF KETO LOW-CARB CHICKEN MARSALA?
The chicken in Keto Low-Carb Chicken Marsala is absolutely delicious.  The flavors are rich and fatty with a slight tanginess from the wine and lemon.
WHAT WINE HARMONIZES WITH KETO LOW-CARB CHICKEN MARSALA? 
The richness and fattiness of Keto Low-Carb Chicken Marsala demands a white wine with some weight to match.  Think buttery Chardonnay,  Viognier, Semillion.  The wine's richness will complement the fattiness of the Marsala sauce.
*Wine Tips: To support your Keto diet or low-carb lifestyle, choose low-carb, low-sugar, and low-alcohol wines that are free of additives and artificial coloring.  Include your wine carb macros as part of your meal.  Remember, your liver will process alcohol before nutrients, pausing ketone creation and slowing the ketosis process. Your body will also metabolize alcohol as fuel before using food. This can slow fat burning and may cause your body to store carbs, fat, and protein as excess body fat.  Alcohol consumption also stimulates the appetite.  So, drink low-sugar, low-carb, and low alcohol wines in moderation.
WHAT OTHER KETO LOW-CARB HEART HEALTHY RECIPES CAN YOU ENJOY?
Keto Low-Carb Curry Chicken Quarters (Heart Healthy)
Keto Low-Carb Meat Lover's Pizza (Heart Healthy)
Keto Low-Carb Salmon and Brussels Sprouts (Heart Healthy)
Keto Low-Carb Tuna Avocado Blackberry Salad (Hearty Healthy)
Keto Low-Carb Indian Fry Bread (Heart Healthy)
WHAT IS SHARI MAC'S PRODUCT RECOMMENDATION FOR YOUR KETO LOW-CARB DIET?
OMG, the Ninja NC301 CREAMi Ice Cream Maker is the BEST appliance I've bought for myself to support my Keto diet. I stand behind this product 100%. I eat healthy high protein, sugar-free ice cream every night. I experiment with different ingredient combinations all the time. I purchased 5 additional containers so that I can make a week's worth of ice cream at one time. I've made ice cream with cottage cheese and almond milk with protein powder; tofu with almond milk and protein powder; fat-free plain yogurt with almond milk and sugar-free jello and more! The machine shaves frozen pints perfectly with its one-touch programs.. You can prepare ice cream, sorbet, gelato, milkshake, smoothie bowl, lite ice cream and more.  Prep your base, freeze overnight, process, and enjoy!
Sometimes it takes more than one spin to get your desired texture. Select the re-spin function if, after processing, you want your processed treat softer and creamier. This unit is ONLY compatible with the Ninja CREAMi NC299 and NC300 pint accessories. It will NOT fit the NC100, NC200 or NC500 Series pints.
With the Ninja CREAMi you can enjoy healthy treats that taste just as good as regular ice cream loaded in bad saturated fat, sugar, and preservatives.
HOW DO YOU PREPARE KETO LOW-CARB CHICKEN MARSALA?
KETO LOW-CARB CHICKEN MARSALA (HEART HEALTHY)
This Keto Low-Carb Chicken Marsala recipe was inspired by Martha Stewart's Chicken Marsala recipe. It's gourmet and delicious and super easy to make. The recipe uses chicken thighs, compliant flour, mushrooms, garlic, butter, lemon juice, and parsley. 
Author: Shari MAC
Prep Time:

15

Cook Time:

50

Total Time:

65

Yield:

8

1

x
Category:

KETO LOW-CARB

Method:

BAKING

Cuisine:

DINNER

Diet:

Gluten Free
1/2 cup all-purpose flour for coating*
Pinch pink salt
Freshly ground black pepper to taste
8 chicken thighs (pasture-raised) (heart healthy)
3 + 2 tablespoons olive oil (for skillet)
2 cups sliced mushrooms
1/2 cup bone dry white wine
3 cloves garlic, minced
1/4 cup freshly squeezed lemon juice
2 tablespoons unsalted butter (grass-fed for heart healthy)
1/4 cup finely chopped fresh parsley
Instructions
*See Notes for Keto Low-Carb Flour Blend recipe.
Combine flour, salt, and pepper in a large, shallow dish; set aside. Heat a large skillet over medium-high heat until very hot. Dredge chicken in seasoned flour, tapping off excess. Set chicken aside.
Add 3 tablespoons oil to the skillet. When oil is shimmering, add chicken, and cook until lightly browned, about 3 minutes.
Turn thighs over and cook 3 minutes more. Remove chicken to a plate; set aside and keep warm. Wipe skillet clean.
Heat the remaining 2 tablespoons of oil in the same skillet or more if needed. Add mushrooms and cook, stirring occasionally, until mushrooms are dark golden brown until all the released liquid has evaporated, 5 to 7 minutes. Remove mushrooms from skillet. Set aside.
Add wine to the skillet, scraping up any brown bits with a wooden spoon. Add garlic, lemon juice, butter, and parsley. Cook for 10 minutes until reduced and slightly thickened. Taste and adjust for seasoning. Set chicken thighs in an oven-proof pan.
Pour sauce over chicken. Spoon mushrooms to put on top of each thigh. Bake for 40 to 45 minutes or until chicken is cooked, juices running clear. Remove from oven. Let sit for 5 minutes. Serve warm.
Nutrition
Serving Size:

1

Calories:

311

Sugar:

0

Sodium:

96.5

Fat:

NA

Saturated Fat:

24.4

Unsaturated Fat:

5.8

Trans Fat:

NA

Carbohydrates:

4.4

Fiber:

0

Protein:

17.9

Cholesterol:

0
Keywords: keto chicken, keto chicken marsala, keto chicken thighs, keto, keto-recipes, ketogenic-diet, ketogenic-recipes, low-carb, low-carb-recipes, lazy-keto, sugar-free, sugar-free-recipes, keto-and-wine, paleo, paleo-diet, paleo-recipes, lazy-paleo, , paleo-and-wine, primal-diet, primal-diet-recipes, caveman-diet, caveman-diet-recipes, gluten-free, gluten-free-recipes, gluten-free-with-wine, grain-free, grain-free-diet, grain-free-recipes, grain-free-recipes-with-wine, anti-inflammatory-diet, anti-inflammatory-recipes, dairy-free-diet, dairy-free-recipes, dairy-free-recipes-with-wine,
FREE e-cookbook called OODLES OF LOW CARB NOODLES
Join our family to get your FREE e-cookbook OODKES OF LOW CARB NOODLES + new recipes in your inbox.
Latest posts by Shari MAC
(see all)