KETO LOW-CARB PARMESAN WHEEL (HEART HEALTHY)
As an Amazon Associate I earn from qualifying purchases.
I love making this Keto Low-Carb Parmesan Wheel.  While following a Keto Low-Carb lifestyle for a long time, I just found it so difficult to give up my cheese.  Especially Parmigiano -Reggiano!  It is pure umami at its finest and transforms any simple dish into one with tremendous depth and roundness of flavour.  Broccoli soup is but a liquefied vegetable. Add Parmigiano, and you've got a delicious soup with so much depth of flavour.
I finally found the courage to try my hand at making vegan Parmesan. I was pleasantly surprised by how easy it actually is. Both myself and my husband were also surprised by how good vegan cheese tastes. 
Vegan Parmesan, the grated version, is as tasty as grated Parmesan you purchase in the store. In fact, the taste is similar.  Once discovered, I began to make this Parmesan cheese regularly and use it in recipes, even in my homemade Caesars dressing.  It's so delicious.  I make it regularly now.
With this cheese making under my belt, I had the confidence to learned how to make a wheel of vegan Parmesan can be served on a cheese tray or hand-grated over your favorite pasta dish.  This non-dairy cheese provides that ambiance that goes along with grating a big piece of Parmigiano -Reggiano.   It's the whole idea of being able to make a wheel of vegan cheese that makes it far easier to give up dairy-based cheese.  And not feel deprived at all.
Keep in mind that at least in my books nothing will replace that distinctive character and taste of authentic Parmigiano -Reggiano.  But my vegan wheel surely pleases the eyes and the palate.
Make sure you're raw cashews are fresh.  I buy mine at Bulk Barn because there is a huge turnover of ingredients.  I know the cashews are fresh.
Be sure to grind the cashews before adding the other ingredients.  You want to make sure that the nuts are ground to a find dust.
Use refined coconut oil as it doesn't have that coconut taste that will take away from the Parmesan taste.  No worries about adding this fat.  It's healthy fat!  Good for your body and your brain.
All the nutritional yeast and salt to the ground nuts and mix together in blender before melting the coconut oil.  Once the oil is melted with the agar-agar you want to work quickly.
When adding the agar-agar to the coconut oil, work quickly and stir constantly. 
You can use any kind of container you like for the cheese, or you can even make one.  I like the tiny boxes from the Dollar Store.  They look like cheese boxes to me!  Line the box with plastic wrap.
Leave the cheese in the refrigerator overnight to harden.
WHAT IS THE NUTRITIONAL VALUE OF THE KETO LOW-CARB PARMESAN WHEEL?
This Keto Low-Carb Parmesan Wheel recipe calls for nutritional yeast.  Nutritional yeast is a deactivated yeast.  It is sold commercially as a food product in the form of yellow flakes, granules or powder.  You can buy nutritional yeast at health food stores and in bulk at the bulk stores. Nutritional yeast is an excellent source of vitamins, minerals, high-quality protein, and anti-oxidants.  It boosts energy and the immune system, and makes your skin, nails, and hair healthier. Studies suggest that nutritional yeast may help protect against oxidative damage, lower cholesterol.
WHICH CHEESE IS HEALTHIER — DAIRY PARMESAN OR KETO LOW-CARB  PARMESAN WHEEL?
If you are focused on moving into or maintaining a Ketogenic state, then this Keto Low-Carb Parmesan Wheel is not a good choice. But if you are following a Keto Low-Carb path — that is living a low-carb lifestyle in general and also taking other factors into consideration, such as your intake of saturated fat and/or sodium, then this vegan Parmesan may be your choice. First, it's dairy free. Some of you may be following this lifestyle to reduce or eliminate inflammatory pain and dairy may be a culprit. If this is the case, then this vegan version is no doubt a more suitable choice. The cheese is dairy free and lower in sodium and cholesterol. But this grate-able vegan Parmesan is higher in fat (double). But keep in mind that this higher fat is also super healthy — monounsaturated fat from the cashews and coconut oil. Both fats are considered healthy fat. So from a health standpoint this vegan Parmesan is high in healthy fat and low in sodium.
Remember, this is a cheese that you might use to season the top of your Bolognese sauce or to add as a topping on a casserole. So, these are points to consider.
HOW IS KETO LOW-CARB PARMESAN WHEEL DIFFERENT FROM 3 MINUTE PARMESAN?
The Keto Low-Carb Parmesan Wheel is made from raw cashews. The wheel is also wonderful to display on the table if you're enjoying a meal that can be enhanced by extra Parma. It's so easy to prepare, too. Also, a fabulous addition to a vegan cheese platter. This cheese, made from nuts, also offers more healthy fat.
WHAT IS THE TASTE PROFILE OF KETO LOW-CARB PARMESAN WHEEL?
The predominant taste sensations of this Keto Low-Carb Parmesan Wheelis fattiness (from the cashews and coconut oil), saltiness (from the salt), umami (from the nutritional yeast).  It's the nutritional yeast that gives vegan cheese its cheesy and depth of flavour character.
WHAT WINE HARMONIZES WITH KETO LOW-CARB PARMESAN WHEEL?
With the three predominant taste sensations of this  Keto Low-Carb Parmesan Wheel are fattiness, saltiness, and umami, this cheese will complement both zesty white wines and full-bodied reds.  The saltiness in the cheese nicely offsets the acidity in a white and the astringency in a red.  The umami depth of flavour complements all wines!  For a white go with a buttery Chardonnay or Viognier.  For reds think Cabernet Sauvignon, Zinfandel, Shiraz, Cabernet Franc.
*Wine Tips: To support your Keto diet or low-carb lifestyle, choose low-carb, low-sugar, and low-alcohol wines that are free of additives and artificial coloring.  Include your wine carb macros as part of your meal.  Remember, your liver will process alcohol before nutrients, pausing ketone creation and slowing the ketosis process. Your body will also metabolize alcohol as fuel before using food. This can slow fat burning and may cause your body to store carbs, fat, and protein as excess body fat.  Alcohol consumption also stimulates the appetite.  So, drink low-sugar, low-carb, and low alcohol wines in moderation.
WHAT OTHER KETO LOW-CARB HEALTHY HEART RECIPES CAN I ENJOY?
Keto Low-Carb Chicken Soup (Heart Healthy)
Keto Low-Carb Tomato Basil Chicken Quarters
Keto Low-Carb Chicken Marsala (Heart Healthy)
Keto Low-Carb Salmon with Lemon, Honey, Thyme
Keto Low-Carb Bacon-Covered Meatloaf (Heart Healthy)
WHAT IS SHARI MAC'S PRODUCT RECOMMENDATION FOR YOUR KETO LOW-CARB DIET?
I'm a huge fan of the Ninja products. In the past, I've gone through a counter-top convection oven every couple of years. This Ninja 1800-watt oven is a work horse! It is a must for me to support my Keto diet. Since buying this Ninja I have not turned on my oven in months! Amazing in the summer! No heat in the kitchen from the traditional oven. I use the air-fryer for all our proteins every day. All my air-fried favorites have less bad saturated fat and therefore fewer calories. I cut chicken breasts in half, horizontally, and air-fry them for 20 minutes. You can set the temperature and timer for all sorts of foods and walk away from the kitchen. The machine will shut off automatically at the right time. My proteins are crispy on the outside and super juicy
HOW DO YOU MAKE KETO LOW-CARB PARMESAN WHEEL?
Both 3 Minute Vegan Parmesan and Vegan Parmesan Wheel are highly flavorful cheeses. 3 minute Parmesan is ideal for incorporating into dishes and sprinkling on top. This cheese is made with raw almonds or almond flour. The Vegan Parmesan Wheel is made with raw cashews which offers a different and more pronounced nutty taste profile. This cheese offers the wonderful experience of grating the cheese at the table over pasta dishes, etc. It makes for a wonderful gift to bring to your guests' house instead of flowers or a bottle of wine.
Print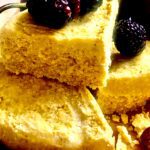 KETO LOW-CARB PARMESAN WHEEL
---
Description
Keto Low-Carb Parmesan Wheel (non-dairy) is the perfect center piece for your Italian Keto Low-Carb dinner.  It's also a lovely gift to bring to a guests house for dinner.  Grate the cheese over your favourite dishes and casseroles.  The recipe uses raw cashews, nutritional yeast, salt, coconut oil and agar.  If you are hunting for a delicious vegan parm with roundness and depth of flavour that's also grate-able, and one that pairs well with wine,  check out this recipe!
---
2 cups raw cashews
3 tablespoons nutritional yeast
1 teaspoons salt
1/2 cup refined coconut oil
2 tsp agar
---
Instructions
Soak raw cashews in water for 24 hours.  When ready to make cheese drain.  Set aside.  Make your mold.  Set aside.
Place cashews in a blender and pulsate, grinding them to a fine crumble.  Add nutritional yeast and salt and blend together in the mixer.  Set aside.
In a saute pan heat oil on low.  When melted add agar and whisk quickly and constantly until melted.  Transfer oil mixture to the blender.  Pulsate again mixing the oil with the nut mixture.  It will turn into a moist dough.
Transfer mixture to your mold and press firmly into shape.  Let sit for 24 hours in the refrigerator.  Remove mold and wrap cheese in plastic wrap. 
Notes
The nutritional value of this cheese is based on the keto version and is approximate.  The net carbs per serving (1 ounce) is 7 net carbs.
(Note: The nutritional information provided is a courtesy and is approximate only.  We cannot guarantee the nutritional accuracy of any recipe on this site.  We cannot know what brands you use or how accurately you follow the recipe or what you like to add creatively to the dish. Use the information as a general guideline only.) 
Prep Time:

10

Category:

KETO LOW-CARB

Method:

Mixing

Cuisine:

DINNER
Nutrition
Serving Size:

1 OUNCE

Calories:

183

Sugar:

1.1

Sodium:

121

Fat:

16

Saturated Fat:

7.2

Carbohydrates:

8.1

Fiber:

1.1

Protein:

4.2

Cholesterol:

0
Keywords: keto, keto cheese, keto parmesan, keto vegan parmesan, keto vegan parmesan recipe, keto recipes, keto-and-wine, paleo, paleo recipes, paleo dinner, paleo-and-wine, Whole30, Whole30r recipes, whole30dinner, gluten free, gluten free recipes, gluten free dinner, gluten free recipes for dinner, anti-inflammatory diet recipes, anti-inflammatory recipes, grain free, grain free diet, grain free recipes, grain free dinner, grain free recipes, paleo and wine, dairy free diet, dairy free recipes, dairy free dinner,
FREE e-cookbook called OODLES OF LOW CARB NOODLES
Join our family to get your FREE e-cookbook OODKES OF LOW CARB NOODLES + new recipes in your inbox.
Latest posts by Shari MAC
(see all)