HEALTHY (PALEO) BACON WRAPPED DATES
ealthy (Paleo) Bacon Wrapped Dates are a simple hors d'oeuvres that you can enjoy any time.
A long time ago I went to a friend's private school reunion.  It was a gourmet affair.  I was surprised to see the wait staff serving caviar and fois gras on crackers.  French red wines (over $500 per bottle) were slurped up by the guests like  they were drinking $10 quaffers.  So many gourmet hors d'oeuvres came by my face.  Being a foodie, and at that time a wine writer, I tried everything available.  I did notice, however, that the guests seemed to prefer the simple hors d'oeuvres more than the exotic gourmet ones …like bacon-wrapped dates.  Guests were popping these little gems into their mouths with ease and speed.  I loved them too.   It was then that I realized that the simplest hors d'oeuvres are always a hit at parties.
Bacon-wrapped dates are the perfect Paleo hors d'oeuvre.  These gems are super simple to prepare and taste wonderful! 
WHAT IS THE NUTRITIONAL VALUE OF HEALTHY (PALEO) BACON-WRAPPED DATES?
These  Healthy (Paleo) Bacon Wrapped Dates have decent nutrition.  Dates are higher in polyphenols than any of the most commonly consumed fruits and vegetables?  Polyphenols neutralize free radicals, helping to reduce the damage caused by inflammation.   Inflammation is directly associated with heart disease, diabetes, arthritis, Alzheimer's, and a list of autoimmune diseases.  Dates are also a good source of various vitamins and minerals, and fiber and contain calcium, iron, phosphorus, potassium, magnesium, and zinc.  While naturally high in natural sugar, dates also have fiber.  Because of the fiber, the sugar in dates is digested slowly and doesn't spike sugar levels.  This gives dates a low GI and makes them safe for diabetics.
WHAT IS THE TASTE PROFILE OF HEALTHY (PALEO) BACON-WRAPPED DATES?
These Healthy (Paleo) Bacon Wrapped Dates shine with the taste sensations of fattiness and saltiness from the bacon and sweetness from the dates.  So good!
WHAT WINE HARMONIZES WITH HEALTHY (PALEO) BACON-WRAPPED DATES?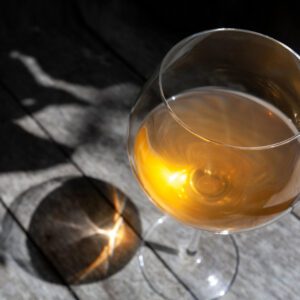 With the predominant taste sensations of these Healthy (Paleo) Bacon Wrapped Dates are fattiness, saltiness, and sweetness.  This hors d'oeuvre demands a full-bodied white with decent acidity and a hint of sweetness.  The wine's acidity will nicely offset the fattiness and saltiness of the bacon.  The wine's sweetness will harmonize with the sweetness in the dates.  Consider off-dry Riesling or off-dry Gewürztraminer.  If you prefer wine without any sweetness, choose the same varieties – Riesling or Gewürztraminer – bone dry.  They will be fruity and therefore complement the dates.
WHAT OTHER HEALTHY (PALEO) RECIPES CAN YOU ENJOY?
Healthy (Paleo) Yorkshire Pudding Pie
Healthy (Paleo) Yorshire Pudding
Healthy (Paleo) Warm Spinach and Chicken Salad
Healthy (Paleo) Bacon-Wrapped Banana
WHAT IS SHARI MAC'S PRODUCT RECOMMENDATION FOR YOUR PALEO DIET?
I cannot tell you how awesome this product is!  I use my Instant Pot all the time.  Beats a crock pot any day.  This particular one has 11 different settings to air fry, roast, bake, dehydrate, pressure cook, slow cook, rice cooker, yogurt maker, steamer, sauté pan, yogurt maker, sterilizer and food warmer.  Can you believe you can use this as an air fryer!  OMG!  Cook fast or slow.  I love making pulled pork in my Instant Pot.  It's so juicy and tender and falls apart at your finger tips.  I stand behind this product 100%.  Check it out.
HOW DO YOU PREPARE HEALTHY (PALEO) BACON WRAPPED DATES?
Print
HEALTHY (PALEO) BACON-WRAPPED DATES
---
Description
These Healthy (Paleo) Bacon Wrapped Dates are healthy but high in carbohydrates, so enjoy a few, but don't go wild!  You can serve these babies as an hors d'oeuvre to guests or as an appetizer for dinner.  I've also enjoyed these gems for dessert.  Yes, dessert.  The recipe contains nothing more than Paleo compliant bacon and pitted dates.  Check out the recipe!
---
6 to 8 slices bacon (free of nitrates and fillers)
18 pitted dates
---
Instructions
Preheat oven to 350F.  Or preheat air-fryer to 400F.  Cut the slices of

bacon

into 3 pieces. The bacon may not be completely straight.  Or may break off into pieces.  That's okay.  Just put the pieces together into a straight line and roll the date up.   You may need more slices if required.  Wrap the bacon around the date and secure it with a toothpick.  Set the bacon-wrapped dates on the parchment paper and bake in oven for 10-15 minutes, or until the

bacon

is golden brown.   Or air-fry for 5 to 7 minutes until bacon is golden brown.  Watch carefully when using the air-fryer.  Set these little gems on the paper towel to drain and cool.  Transfer to a plate and serve.   
Prep Time:

15

Cook Time:

15

Category:

HEALTHY

Method:

BAKING

Cuisine:

APPETIZER
FREE e-cookbook called OODLES OF LOW CARB NOODLES
Join our family to get your FREE e-cookbook OODKES OF LOW CARB NOODLES + new recipes in your inbox.
Latest posts by Shari MAC
(see all)