KETO LOW-CARB CAJUN TURKEY THIGHS (HEART HEALTHY)
As an Amazon Associate I earn from qualifying purchases.
I think you're going to enjoy these Keto Low-Carb Cajun Turkey Thighs!  On a regular basis Shawn and I eat turkey thighs when available at our local supermarket.  Sometimes we enjoy a traditional turkey dinner, complete with gravy and grain free stuffing.  Other times I throw the thighs in the crock pot with compliant BBQ sauce.  I also like to try new dry seasonings to spice things up. 
We love the dark meat and even the crispy skin.  Often times we'll enjoy the thighs with a vegetable like broccoli or cauliflower.  I'm always trying new sauces and seasonings.  This time I decided to make a breading with Cajun spice.
For this recipe I combined almond flour with the Cajun spice to act like a shake n bake coating.  The coating was delicious, crisp, hot and spicy.  This coating also allowed the thighs to retain most of their juices.  As a result the turkey was incredibly tender. 
You can adjust the cayenne spice and chili flakes to your liking.  In my recipe the heat is quite forward, making your forehead sweat!  We like spicy!
WHAT IS THE NUTRITIONAL VALUE OF KETO LOW-CARB CAJUN TURKEY THIGHS?
These Keto Low-Carb Cajun Turkey Thighs are a great source of lean protein and also provide a range of essential vitamins and minerals. A 3-ounce serving of meat provides about 19 grams of protein, which is an important nutrient for building and repairing muscles, bones, and other tissues. Turkey thighs are also low in fat, particularly saturated fat, which makes them a healthier choice compared to other types of meat, especially if you're caring for your heart.
In terms of vitamins and minerals, turkey thighs are a good source of vitamin B6, which is important for brain function and helps the body make the hormones serotonin and norepinephrine. They're also high in selenium, which is an important mineral that helps protect cells from damage and supports a healthy immune system. Additionally, turkey thighs provide some iron, which is essential for transporting oxygen throughout the body, and zinc, which is important for immune function and wound healing. One study showed that athletes given L-tryptophan supplements increased their exercise time by nearly 50%. Tryptophan also helps us sleep and helps to raise our mood, decrease anxiety, fight depression, suppress our appetite. Overall, turkey thighs are a nutritious and delicious addition to a healthy diet.
WHAT IS THE RECIPE TASTE PROFILE OF KETO LOW-CARB CAJUN TURKEY THIGHS?
While there is some fattiness in dark meat, the primary flavour of these Keto Low-Carb Cajun Turkey Thighs come from the Cajun seasoning.  This seasoning mix has predominant heat and spice from the cayenne and chili flakes, along with the flavour from the spices.  Some herbal tones from the oregano and thyme, along with a depth of flavour from the garlic and onion powders.
WHAT WINE HARMONIZES WITH KETO LOW-CARB CAJUN TURKEY THIGHS?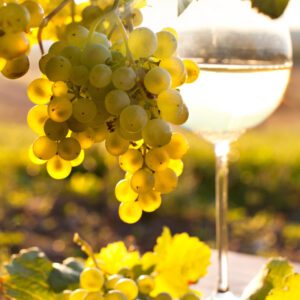 The predominant flavor sensation of these Keto Low-Carb Cajun Turkey Thighs is heat and spiciness due to the cayenne and chili flakes.  For this reason, you need a white wine with plenty of sweetness to match. In following a Keto diet or in living a low-carb lifestyle, we don't want to use up your carbs on a glass of wine.  Why add the extra carbs to your meal when you can find zero carb wines!  You have a couple of options:
Drink whatever wine you like (as long as it's bone dry) and don't worry about pairing the wine to dish. Enjoy your wine the way you like it. 
If you like to create harmony between the wine and the food, you'll need some sweetness in the wine to offset the heat and spice.  Add a pinch of stevia or monk fruit sweetener to your glass of wine.  Choose a white like Riesling or Gewurztraminer or a pink rose. These varieties taste great when bone dry or sweet.  So they taste great with the added sweetener.  The wine's sweetness will nicely offset the heat and spice.
*Wine Tips: To support your Keto diet or low-carb lifestyle, choose low-carb, low-sugar, and low-alcohol wines that are free of additives and artificial coloring.  Include your wine carb macros as part of your meal.  Remember, your liver will process alcohol before nutrients, pausing ketone creation and slowing the ketosis process. Your body will also metabolize alcohol as fuel before using food. This can slow fat burning and may cause your body to store carbs, fat, and protein as excess body fat.  Alcohol consumption also stimulates the appetite.  So, drink low-sugar, low-carb, and low alcohol wines in moderation.
WHAT OTHER KETO LOW-CARB HEALTHY HEART RECIPES CAN YOU ENJOY?
Keto Low-Carb Montreal Strip Loin (Healthy Heart)
Keto Low-Carb Hamburger Buns (Healthy Heart)
Keto Low-Carb Stuffed Pork Chops (Heart Healthy)
Keto Low-Carb Egg Foo Young (Heart Healthy)
Keto Low-Carb Bacon-Wrapped Salmon Asparagus (Heart Healthy)
WHAT IS SHARI MAC'S PRODUCT RECOMMENDATION FOR YOUR KETO LOW-CARB DIET?
I'm a huge fan of the Ninja products. In the past, I've gone through a counter-top convection oven every couple of years. This Ninja 1800-watt oven is a work horse! It is a must for me to support my Keto diet. Since buying this Ninja I have not turned on my oven in months! Amazing in the summer! No heat in the kitchen from the traditional oven. I use the air-fryer for all our proteins every day. All my air-fried favorites have less bad saturated fat and therefore fewer calories. I cut chicken breasts in half, horizontally, and air-fry them for 20 minutes. You can set the temperature and timer for all sorts of foods and walk away from the kitchen. The machine will shut off automatically at the right time. My proteins are crispy on the outside and super juicy
 HOW DO YOU PREPARE KETO LOW-CARB CAJUN TURKEY THIGHS?
Print
KETO LOW-CARB SUCCULENT CAJUN TURKEY THIGHS
---
Description
These Keto Low-Carb Cajun turkey thighs are juicy and spicy and downright delicious!   So easy to prepare for dinner or lunch or even for a snack.  The recipe includes 2 turkey thighs per person, plus almond flour,  Cajun spice and olive oil. That's it!  You can do these thighs in the oven or air fryer.  In the air fryer the turkey skin becomes crispy and scrumptious!  Check out this recipe!
---
---
Instructions
Preheat oven to 350 F.  Or preheat air-fryer.  Line a baking sheet with parchment paper.  (I like to add non-stick cooking spray to the pan before adding the parchment.  The spray helps to hold down the parchment and it also makes clean up a lot easier.).  Dry thighs on a paper towel.  Set aside.

In a bowl combine almond flour and Cajun spice mix to make a coating mix.  Stir to mix well.   Dip turkey thigh in olive oil and then dredge in coating mix on all sides, top, and bottom.  Set thigh on parchment and repeat process for all thighs. 

Bake for 50 minutes or until turkey juices run clear and temperature (with thermometer) reaches 165 F.   Or air-fry at 400F for a half hour until juices run clear.  Remove from oven.  Let sit for 5 minutes.  Enjoy!
Notes
The recipe is based on the keto version and is approximate only.  One serving has only 3.4 grams of sugar for 2 turkey thighs.  The net carbs are less important as the natural sweetener has carbs that we don't count since our body does not absorb them as sugar.  In any case, the net carbs per serving (2 thighs) is 18.9
(Note: The nutritional information provided is a courtesy and is approximate only.  We cannot guarantee the nutritional accuracy of any recipe on this site.  We cannot know what brands you use or how accurately you follow the recipe or what you like to add creatively to the dish. Use the information as a general guideline only.)
Prep Time:

5

Cook Time:

50

Category:

KETO LOW-CARB

Method:

ROASTING

Cuisine:

LUNCH, BRUNCH, DINNER
Nutrition
Serving Size:

1 (2 thighs)

Calories:

491

Sugar:

3.4

Sodium:

19

Fat:

49.8

Saturated Fat:

3.2

Unsaturated Fat:

3.2

Carbohydrates:

27.7

Fiber:

8.8

Protein:

20.2

Cholesterol:

212.6
Keywords: keto, keto turkey, keto turkey thighs, keto turkey thighs recipe, keto recipes,gluten free, gluten free recipes, gluten free dinner, gluten free recipes for dinner, anti-inflammatory diet, anti-inflammatory recipes, grain free, grain free diet, grain free recipes, grain free dinner, paleo and wine, gluten free and wine, dairy free diet, dairy free recipes, dairy free dinner,
FREE e-cookbook called OODLES OF LOW CARB NOODLES
Join our family to get your FREE e-cookbook OODKES OF LOW CARB NOODLES + new recipes in your inbox.
Latest posts by Shari MAC
(see all)