KETO BEST MEATBALLS – 7 SECRETS
ALL RECIPES
,
Keto Almond Flour Recipes
,
Keto Baking/Roasting Recipes
,
Keto Beef Recipes
,
Keto Heart Healthy Dinner Recipes
,
Keto Heart Healthy Lunch Recipes
,
KETO HEART HEALTHY RECIPES
,
Keto Heart Healthy Snack Recipes
,
Keto Low-Carb Dinner Recipes
,
Keto Low-Carb Lunch Recipes
,
KETO LOW-CARB RECIPES
As an Amazon Associate I earn from qualifying purchases.
I love to make these Keto meatballs or parties and events. They are super simple, and an excellent choice to get your protein fix on your regime. Ground meat is so economical, versatile, and flavorful. It can also be healthy if you invest in lean ground versions.
WHAT IS THE NUTRITIONAL VALUE OF GROUND MEAT?
What is the nutritional value of Keto meatballs? There are so many meatball recipes that meet our culinary and dietary needs and offer a great source of lean protein. For example:
100 grams of ground beef and ground veal both offer 14 grams of protein
100 grams of ground pork offers 24 grams of protein
100 grams of ground lamb offers 17 grams of protein
It's true; meatballs are one of the most common foods made from a variety of ground meats. Even so, they can be tasty and constructed in such a variety of ways that they will always please guests, whether served as an hors d'oeuvre or in pasta, soups, or sauces.
When we think of ground meat, Italian and Swedish meatballs spring to mind. But other cultures utilize the ball made from flesh, as well. In Afghanistan, meatballs are added to the tomato sauce and served over rice. Chinese meatballs are usually made from pork and are steamed or boiled. I've included a deep-fried version below! Asian meatballs can also be made of fish and seafood and are known as fish balls. Frikadeller is the name of the Danish pork fried meatball, usually slightly flattened. Indonesian meatballs are known as 'bakso', served in noodle soup with tofu and crispy wontons. As most Indonesians are Muslim, their meatballs are generally produced from beef and sometimes mixed with chicken.
There are secrets to producing and perfecting the meatball. A few years ago I wrote a feature story for our local newspaper about meatballs. I had the pleasure of interviewing one of Canada's Chef de Cuisines, Chef David Franklin. Chef David (Chef de Cuisine) shared these meatball secrets with me.
Thanks Chef David!
WHAT ARE THE SECRETS TO FABULOUS KETO MEATBALLS?
SECRET 1: Incorporate more than one meat into your meatballs to achieve a more unique taste and more depth of flavor.
SECRET 2: The first tip is to be extra careful when working with any ground meat, fish, or seafood. Watch for cross-contamination. Work with one food item at a time – such as the ground meat – then scrub your cutting board with boiling water, strong detergent, and a good brush. I also like to spray my board with a mixture of peroxide and water. Rinse the board again. Then, wash your hands before moving onto another food item. Older cutting boards, especially plastic ones, often have deep and shallow scratches and grooves from past use. These grooves act as a breeding ground for bacteria. If your guests get sick from your meatballs, they are hardly perfect. So, cleanliness and diligence are essential techniques to utilize.
SECRET 3: Another secret to making meatballs that hold together and don't crumble is to make sure to remove all of the air from the raw flesh. In other words, abuse your meat.
SECRET 4: To ensure that your meatballs cook evenly, use a small ice-cream scoop or melon-baller to make them all the same size. Wet your hands with cold water when shaping the meatballs, to help prevent sticking.
SECRET 5: Another secret is to boil the meatballs before baking or grilling them. Boil the balls until they float. Boiling helps to keep the meatballs in one piece and ensure that cook.
SECRET 6: Make your meatballs in different shapes. Different shapes give them a more homemade feel and add variety to the eyes. Try flattening them slightly or making them oblong.
SECRET 7: The most important secret to making a great meatball is to think outside the box and explore all of the various cultural cuisines available to us.
WHAT IS THE TASTE PROFILE FOR BEST KETO MEATBALLS?
The predominant taste sensation of the meatballs is fattiness due to the beef, veal, and pork.
WHAT WINE HARMONIZES WITH BEST KETO MEATBALLS?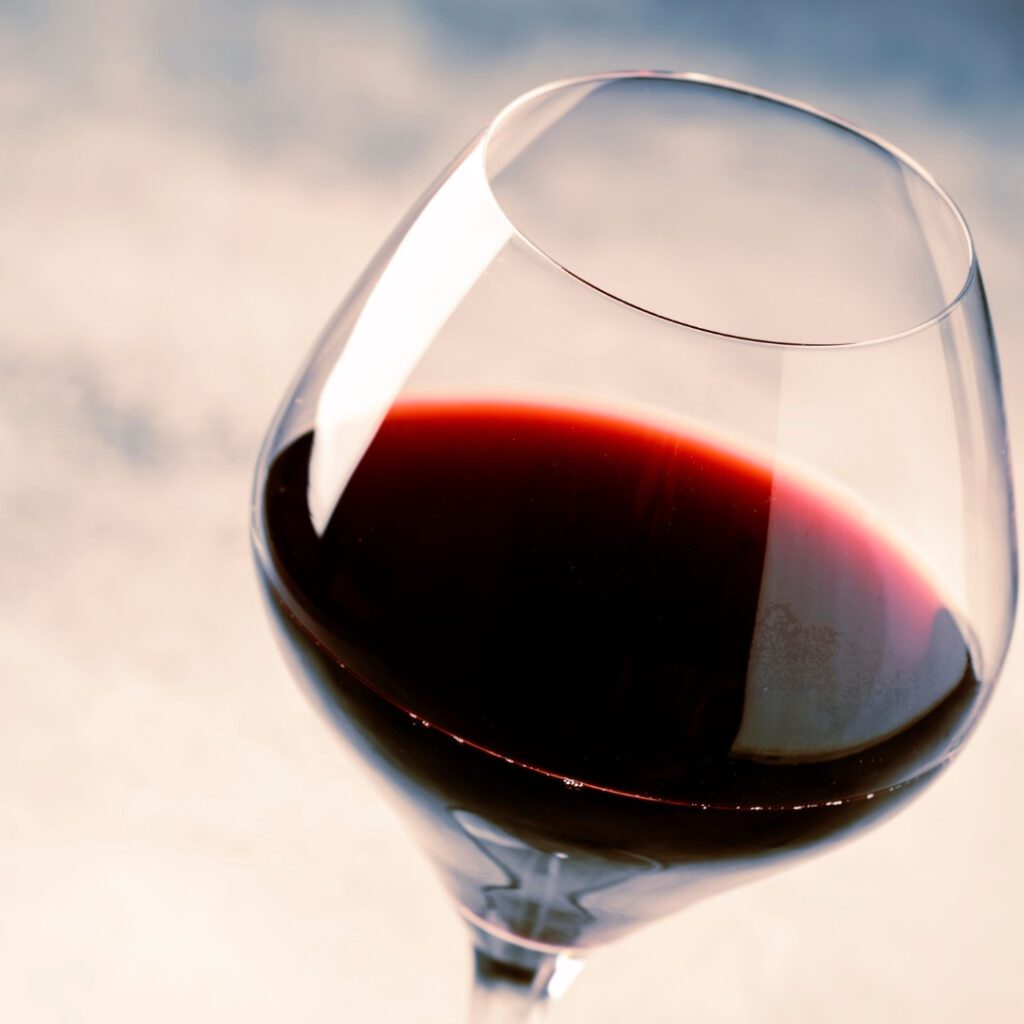 With the predominant taste sensations of the meatballs are fattiness, umami, a little tanginess and saltiness. Choose a big austere red wine. These reds offer lots of earthy character, along with pleasant bitterness and astringency. The wine's tannin (bitterness and astringency) will nicely offset the fattiness and saltiness of bacon. Think Zinfandel, Shiraz, Cabernet Sauvignon, Cabernet Franc.
*Wine Tips: support your Keto diet or low-carb lifestyle, choose low-carb, low-sugar, and low-alcohol wines that are free of additives and artificial coloring. Include your wine carb macros as part of your meal. Remember, your liver will process alcohol before nutrients, pausing ketone creation and slowing the ketosis process. Your body will also metabolize alcohol as fuel before using food. This can slow fat burning and may cause your body to store carbs, fat, and protein as excess body fat. Alcohol consumption also stimulates the appetite. So, drink low-sugar, low-carb, and low alcohol wines in moderation.
Print
BEST KETO MEATBALLS; 7 SECRETS
---
Description
Keto Low-Carb meatballs can be served with pasta or as a side dish or appetizer.  The meatballs are hardy and tasty for lunch, brunch, or dinner and in every season.  The recipe uses low-carb pasta, ground pork, ground beef, onion, garlic, and spices. If you are hunting for a rich but easy-to-make Keto Low-Carb meatball and pasta recipe paired with wine, check out this recipe!
---
1 pound ground pork (extra lean for Keto Heart Healthy)
1 pound ground beef (grass-fed for Keto Heart Healthy)
1/2 cup finely chopped yellow onion
1/4 cup freshly grated Parmigiano -Reggiano
1 clove garlic, minced
1 tablespoon dried oregano
2 tablespoons chopped fresh parsley
1/2 teaspoon freshly ground black pepper
1 egg, beaten
1 tablespoon extra virgin olive oil
1/4 cup almond flour
---
Instructions
 Place all ingredients into a bowl. Mix well with your hands. Squeeze the air out of the mixture, throwing it back onto the bowl. Refrigerate for one hour, to let the mixture rest and let flavours come together. Make balls, about one ounce of meat, by rolling tightly to remove any air. Line baking tray with parchment paper. Preheat oven to 350 F. In a large pot of boiling water, par-cook meatballs until they float, about two minutes. Transfer meatballs to the baking tray. Transfer to the oven and bake for 15 minutes, or until brown. Serve with fresh pasta in favorite tomato sauce.
I love to prepare crispy pork balls with pineapple dipping sauce for cocktail-style parties. They are easy to make and offer a sweet flavour and crunchy texture.  Add these meatballs to your favorite Italian pasta sauce, served with Keto Low-Carb pasta noodles.
Notes
The nutrition values are based on the Keto version of the dish and is approximate.  The nutritional value of the Keto Low-Carb noodles is not included.  The net carbs in this dish are 3.5.

(Note: The nutritional information provided is a courtesy and is approximate only.  We cannot guarantee the nutritional accuracy of any recipe on this site.  We cannot know what brands you use or how accurately you follow the recipe or what you like to add creatively to the dish. Use the information as a general guideline only.)
Prep Time:

30

Cook Time:

20

Category:

KETO LOW-CARB

Method:

BAKING

Cuisine:

DINNER
Nutrition
Serving Size:

1

Calories:

763

Sugar:

1

Sodium:

533

Fat:

35.4

Saturated Fat:

13.8

Carbohydrates:

5.2

Fiber:

1.7

Protein:

102.7
Keywords: keto, keto pasta, keto pasta noodles, keto pasta noodles recipe, keto recipes, keto-and-wine, paleo, paleo recipes, paleo dinner, paleo-and-wine, Whole30, Whole30r recipes, whole30dinner, gluten free, gluten free recipes, gluten free dinner, gluten free recipes for dinner, anti-inflammatory diet recipes, anti-inflammatory recipes, grain free, grain free diet, grain free recipes, grain free dinner, grain free recipes, paleo and wine, dairy free diet, dairy free recipes, dairy free dinner,
FREE e-cookbook called OODLES OF LOW CARB NOODLES
Join our family to get your FREE e-cookbook OODKES OF LOW CARB NOODLES + new recipes in your inbox.
Latest posts by Shari MAC
(see all)