33+ KETO FISH RECIPES
33 Keto Fish Recipes you can prepare for your next meal. Fish is an excellent and healthy source of protein for the Keto diet and Low-Carb lifestyle.
Adding Keto Fish Recipes for your diet helps with weight loss and weight control, but also helps with other conditions. Omega-3 fatty acids, specifically EPA and DHA, which have been proven to help reduce the risk of heart disease, strokes, and metabolic syndrome, are present in fatty fish like salmon, mackerel, and trout.
Including fish in your diet can help prevent obesity, type 2 diabetes, and blood clot formation, as well as reduce inflammation.
Omega-3 fatty acids are also essential for brain, eye, skin, and bone health. Consuming a variety of fish can help improve mood, reduce the risk of depression, and support cognitive function. These fatty acids also help to reduce the risk of age-related macular degeneration and protect against dry eyes. Omega-3 fatty acids also help to maintain healthy skin by reducing inflammation and supporting skin barrier function. Fish also contains vitamin D (e.g. salmon) that helps calcium absorption and bone health, reducing the risk of osteoporosis and fractures.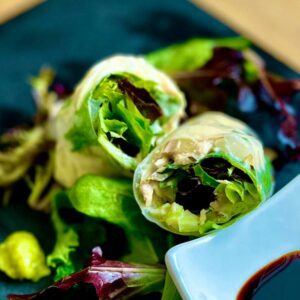 Research has shown that eating fish twice a week has lots of nutritional value with minimized potential risks to mercury exposure. It's always advisable to consume a variety of fish. Different types offer various nutritional benefits. Use the Keto Fish Recipes provided here, but be sure to limit your consumption of fish higher in mercury, such as shark, swordfish, and mackerel.
WHAT WINES HARMONIZE WITH YOUR FISH RECIPES?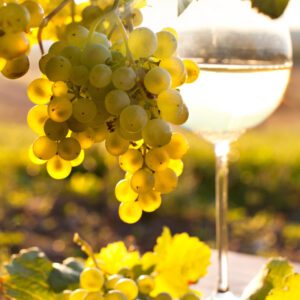 It's amazing that fish works with both white and red wines. In fact, there is quite a famous cookbook called "'Red Wine with Fish' by David Rosengarten. Fattiness is the key taste sensation to consider when hunting for the ideal wine partner to pair with your fish recipe.
Delicate fish, such as sole, tilapia, and halibut, work well with light, fruity white wines. Lemon is often a key ingredient in delicate fish recipes. Adding lemon to a fish dish increases its acidity. Salty foods can balance out the sourness in a fruity white wine.. So consider all the other ingredients in the dish, not just the fish. Pair the acidity in the fruity white wine with the lemon acidity in the Keto Fish Recipes. Think brut sparkling wine, brut Champagne, Pinot Gris, Pinot Grigio, Sauvignon Blanc, dry Riesling.
Fish with fattiness like salmon, tuna, and swordfish can work with a full-bodied white with sufficient weight to match that fattiness. As with all wine savvy recipes, consider the other ingredients in your fatty fish recipes, as well. Ingredients that complement fatty fish include garlic, herbs, ginger, mustard, balsamic vinegar and more. We've covered acidity and saltiness. What about bitterness? We should also consider bitter foods like radicchio, olives, walnuts, grapefruit, citrus peel, arugula, tarragon, and cilantro to complement the fatty fish recipes.. Bitter ingredients can nicely offset salty or sweet ingredients in a dish. This bitterness can also harmonize with the pleasant bitterness found in a light, fruity red wine, such as Pinot Noir.
Barrel fermented, and/or aged Chardonnay can work nicely. The wonderful surprise is that these fattiness fish can also work with a chilled, light fruity red wine. Examples include Beaujolais, Beaujolais Nouveau, and Pinot Noir. Light, fruity reds like Pinot Noir are chilled in the refrigerator. Chill your red in the fridge for about a half hour.
You may decide to add sweetness to your fish dish, such as a Lemon Honey Grilled Sole. Or how about a Lemon Maple dressing on your fish? In eating a Keto diet, you obviously cannot include honey or maple syrup in the recipe. I have created a Keto Honey and Keto Maple recipe you may want to use. Here's the link:
*Wine Tips: To support your Keto diet or low-carb lifestyle, choose low-carb, low-sugar, and low-alcohol wines that are free of additives and artificial coloring. Include your wine carb macros as part of your meal. Remember, your liver will process alcohol before nutrients, pausing ketone creation and slowing the ketosis process. Your body will also metabolize alcohol as fuel before using food. This can slow fat burning and may cause your body to store carbs, fat, and protein as excess body fat. Alcohol consumption also stimulates the appetite. So, drink low-sugar, low-carb, and low alcohol wines in moderation.
WHAT RECIPES CAN YOU PREPARE?
The Keto Fish Recipes below include the varieties of salmon, tuna, mackerel, sole, Tilapia, sardines, and halibut:
WHAT CONDIMENT RECIPES CAN YOU PREPARE TO COMPLEMENT YOUR KETO FISH RECIPES?
Here are just a few seasonings and sauces you can make to complement your Keto Fish Recipes:
Keto Low-Carb Ranch Buttermilk Dressing (Heart Healthy)
Keto Low-Carb Cajun Spice Mix (Heart Healthy)
Keto Low-Carb Chinese 5 Spice (Heart Healthy)
Keto Low-Carb Hollandaise Sauce